There's hope for those suffering from lower back pain and Sciatica. We spoke to Hermanus Doctor Julienne Fenwick who is incorporating coMra therapy into her integrative medical practice. She tells the amazing success story of a patient with debilitating Sciatica and how coMra helped a remarkable recovery.
Discovering coMra Therapy
coMra therapy is actively being used in doctor's rooms across South Africa, with great success. Dr Julienne Fenwick from Best of Both Wellness practice, based in Hermanus, South Africa is one such doctor who is incorporating coMra therapy into her integrative medical practice.
Download the coMra e-book for more information on coMra therapy
Dr Fenwick (MBChB, Stell.) was introduced to coMra therapy 2 years ago when she attended Dr Brom's Diploma of Integrative Medicine. She was struck by the accounts and case studies of success in using coMra therapy on many common ailments, such as sciatica, migraines, wound healing, etc. She was inspired to purchase the Delta device and began using it immediately on herself and her patients. She was amazed at the rapid and significant results that she saw through using the treatments as part of her integrative approach.
Over time she has explored her own protocols and combinations, and the coMra Delta has become her tool of choice in her consultations. She has incorporated her knowledge of the human body and psyche, the nervous system, the importance of breath and visualisation, essential oils, massage and nutrition along with coMra therapy to create a tailored and personalised consultation/treatment for each of her patients.
One of Dr Fenwick's early success stories using coMra therapy was with a patient who was experiencing severe sciatica.
Acute Sciatica Treatment
Dr Fenwick received a 55 year old female patient, Mrs Betty, a drama teacher from Hermanus, who presented with severe sciatica down her right leg for the previous 4 weeks.
She had reported lifting a heavy pot plant and feeling a "lightning-rod of pain" down her right leg, with numbness but no weakness. She had X-rays of the lumbar spine taken, which confirmed narrowing of the disc space of 2 lumbar vertebrae. She declined an MRI of the spine due to financial constraints. She was unable to continue teaching Drama during this time, due to the distraction and exhaustion of the pain and decreased mobility.
During the first consultation, Mrs Betty reported pain of a stabbing/shocking nature, originating at her lower back, radiating down her right leg and foot. This pain was rated as 9/10 in severity and kept the patient up at night. Mrs Betty could not walk without a cane and was limping. She had tried several analgesic medications with very limited relief.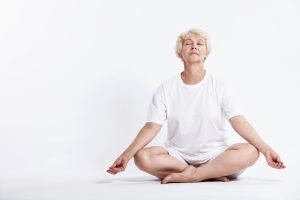 Dr Fenwick used a holistic approach in treating Mrs Betty, which included coMra therapy treatment following the Ischialgia Protocol coupled with light, trigger-point massage (during coMra treatment) with essential oils over the painful area.
Dr Fenwick also utilised guided Prana Yama exercises and visualisation techniques before the treatment, in order to switch her nervous system from a state of "Fight or Flight" (typical with pain), to a state of "Rest or Recover." *
Dr Fenwick recommended Serrapeptase (25mg) three times per day and a bio-available Curcumin supplement twice per day. She suggested that Mrs Betty apply self-massage to her lower back with Arnica oil before bedtime and apply a hot bean bag/water bottle to her back for 20 minutes thereafter.
Mrs Betty returned for a follow-up treatment 3 days after her first consultation, and weekly thereafter for two weeks. "On the fourth visit, the patient danced into my practice rooms only to tell me that she was completely symptom-free and was so grateful to have her life back to normal."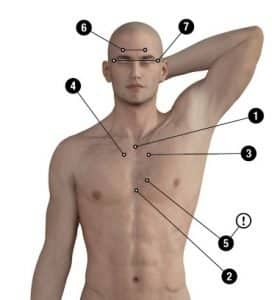 As with many integrative doctors, Dr Fenwick combines coMra therapy with other supportive and beneficial modalities. However, coMra therapy used on its own is highly effective and produces rapid and significant results.
*The Universal 5 coMra treatment (Biosomatic Stimulation, Routine 2) is an excellent protocol to use in supporting the body to deal with high levels of cortisol and adrenaline associated with emotional stress. It thus aids the switch from the state of "Fight or Flight" to a state of "Rest or Recover." It aids in treating emotional exhaustion, depression, insomnia, lethargy and breathing difficulties.